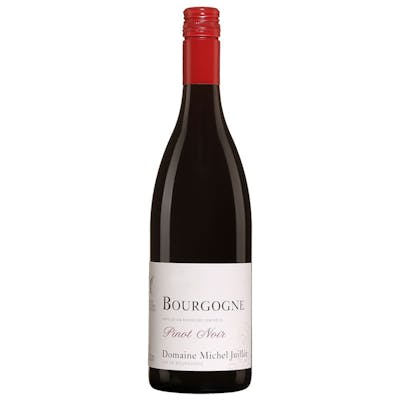 SKU: 2288
Domaine Michel Juillot Bourgogne Pinot Noir
---
---
Michel Juillot was the top estate in Burgundy's Cote Chalonnaise in the 1970s, and for my money still is today.
And today, my money is far morely to be spent on a Bourgogne Rouge than a Chambertin or Musigny. Plus, in the warm drought conditions of 2018 and 2019, these lower-level red Burgundies can be disproportionately impressive.
Juillot's superb (and surprisingly substantial) 2018 Bourgogne Rouge is a perfect case in point. In fact, of the 27 Juillot Bourgognes Burghound has reviewed, this 2018 Rouge ranks as the best.
Burghound rates this "Outstanding," saying:
A discreet but not invisible touch of wood sets off rustic aromas of both red and dark pinot fruit laced with hints of warm earth and the sauvage. The nicely rich and attractively textured medium weight flavors possess fine volume for a wine at this level, all wrapped in a lingering, complex and slightly warm finale. A good Bourgogne.

Are you 21 years old, or older?